1pln ≅ 0.26$ ≅ 0.23€ ≅ 0.2£
We are direct florist from Katowice. Order flowers and we will deliver your bouquet to Katowice or in the neighbourhood. Guaranteed same day delivery!
FREE delivery to Katowice
Always fresh flowers, secure order & payment. Direct florist, no middleman: no fees, no tricks.

24h Phone
:

(+48)
512 16-63-76
Gadu-Gadu »

@ Send us email »

Lightning fast and secure online payment methods »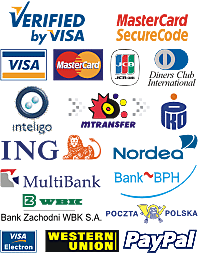 Zlecenia przyjmujemy 24h/dobę.
Działamy naprawdę on-line!
Nie widzisz nic ciekawego?
Napisz do nas o tym czego szukasz, zrealizujemy z miłą chęcią Twoje pomysły!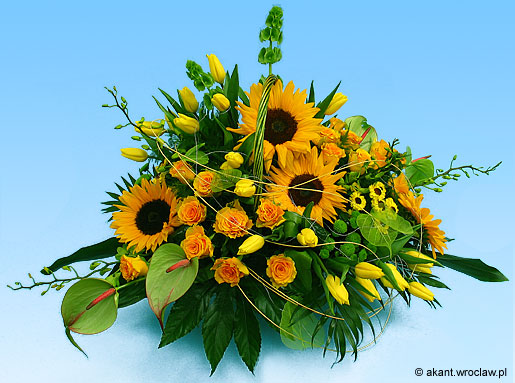 Description: VERY HUGE basket filled with many summer flowers. It is really big ~80 x 65cm! Sunflowers, tulips (in the summer swapped with gerberas), roses and so on. It will charm everybody! Please order this basket 1 day before the delivery or contact us if delivery is urgent (same day).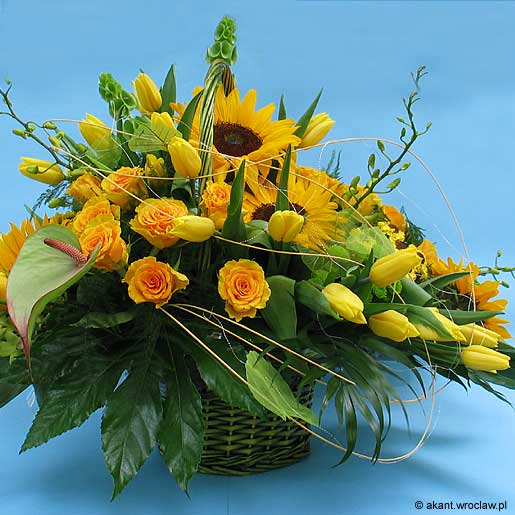 Picture taken from the above.

Other picture of this huge flower basket.
Why order from us?
Bouquets really like on the picture, real photos, fresh flowers!
We promise that what you see & buy is what your addressee will really get.
Easy and fast ordering via internet, secure on-line payments, PayPal.
We are direct Katowice florist. No middleman fees means more flowers!
Your order is secure (SSL) and you are always anonymous to the addressee!
Free delivery to Katowice. We work whole week and deliver same day!
You can always contact us 24h and check your order status!
Fast and professional service guaranteed, receive delivery confirmation by email.